Organizing such an event comes with challenges – especially in these times – and we rely on the generosity of individuals like you to help us make it a resounding success.
We would be more than grateful if you would consider supporting us through a donation, which will directly contribute to the existance and future of the festival.
Your contribution, no matter the size, will make a significant impact on our ability on daring to make plans for the future.
Do you want to make a significant difference? 
Send a donation of your choice to: 
Brussels Chopin Days
BE84 0689 0242 3359
Please write in the communication: Donation
How else can you support? Buy one of the unique compilation cd's! 
Since 2017, all concerts of the Brussels Chopin Days are professionaly recorded.
On this page you are able to order your CD including a compilation of the highlights of each season.
All recordings are live-performances, made during the Brussels Chopin Days.
For 18 euros (including shipping costs), we send you a copy by post.
Since the CD is only available through this website, it is a unique gift!
Want one? Send your request to: info@brusselschopindays.com 
CD of season 2019-2020: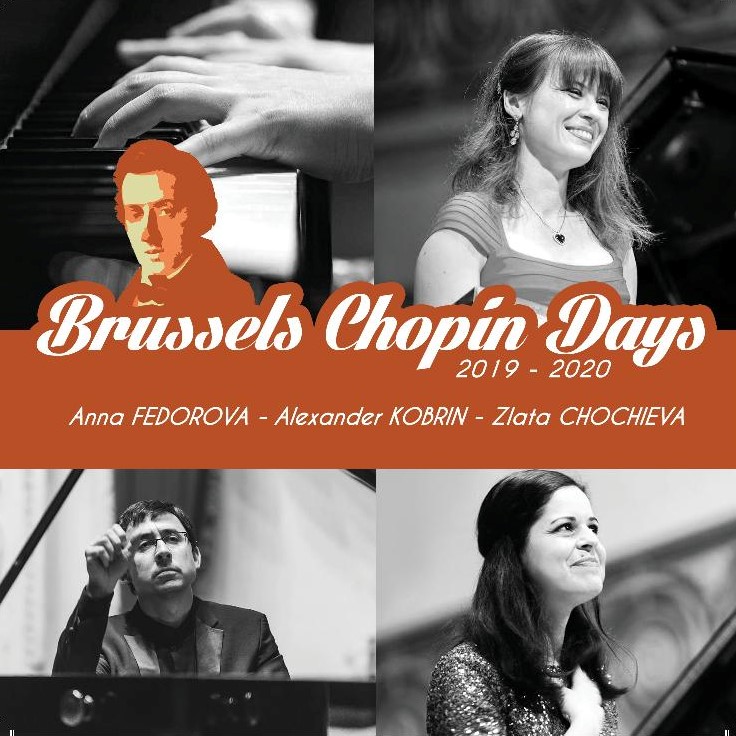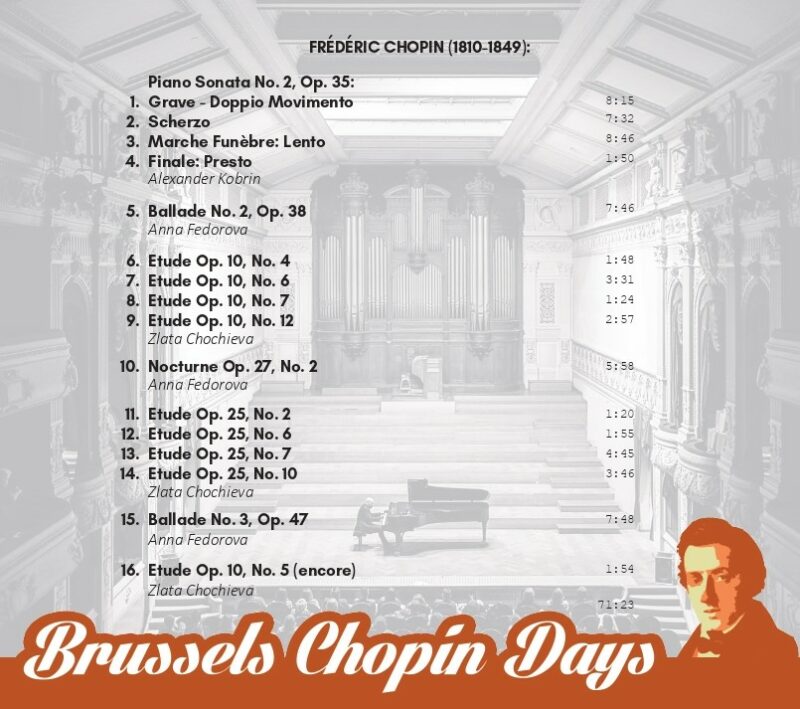 CD of season 2018-2019: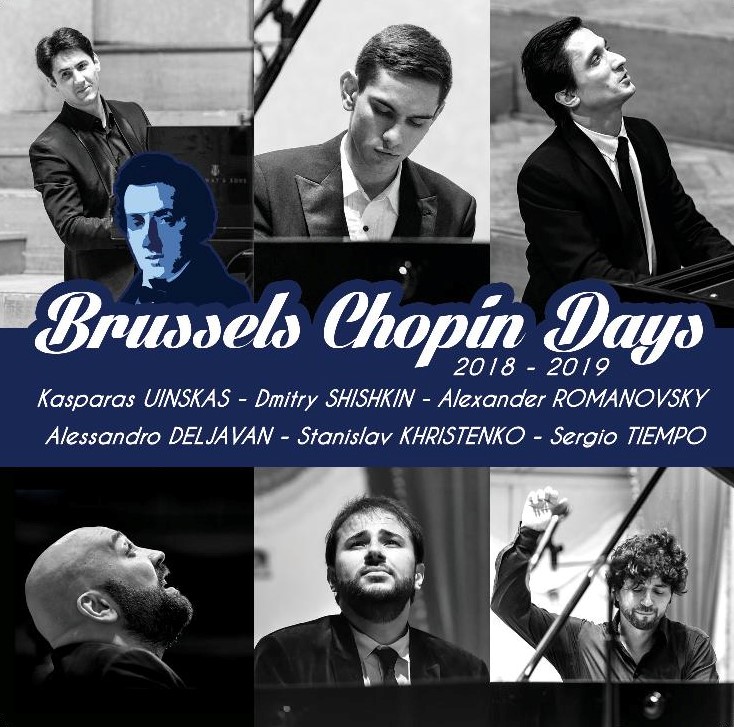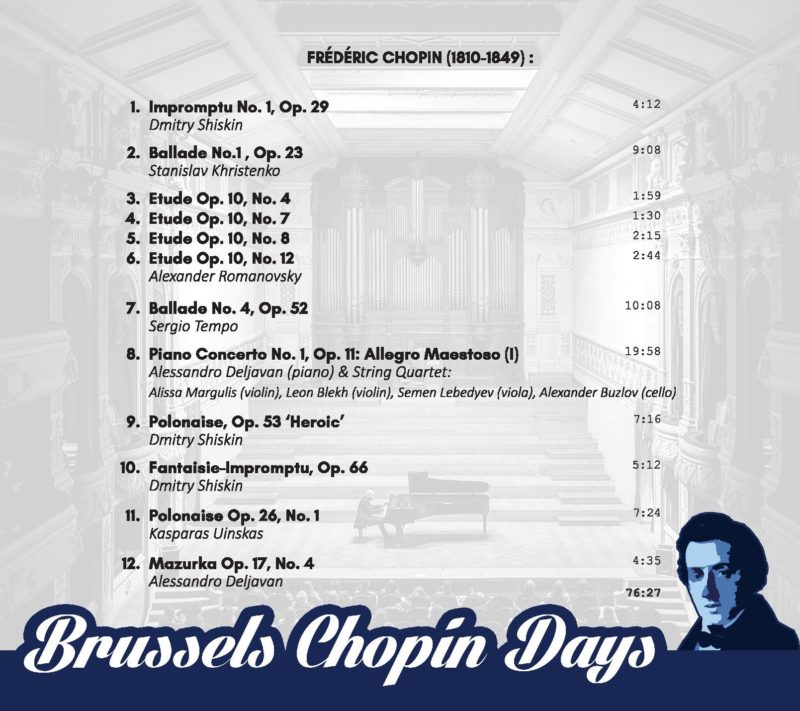 CD of season 2017-2018: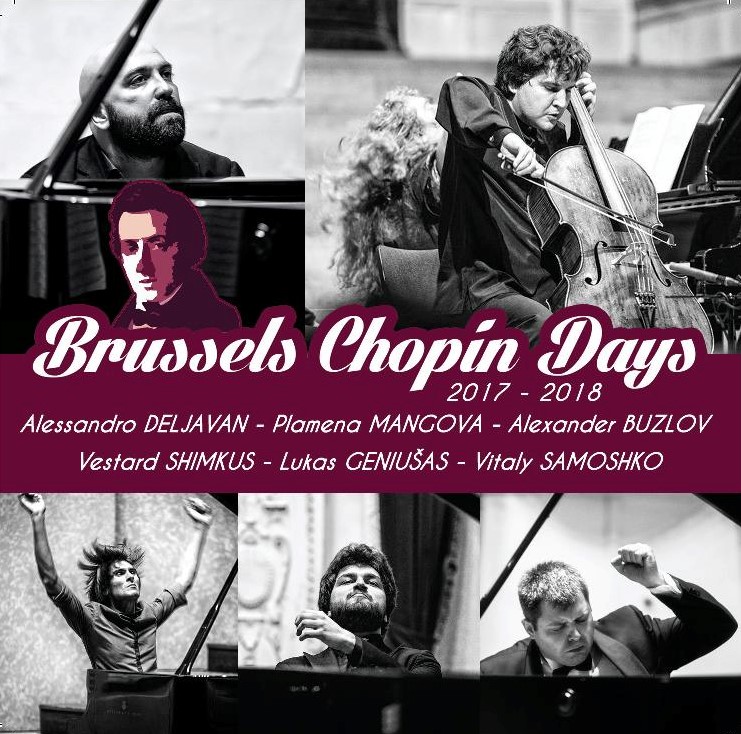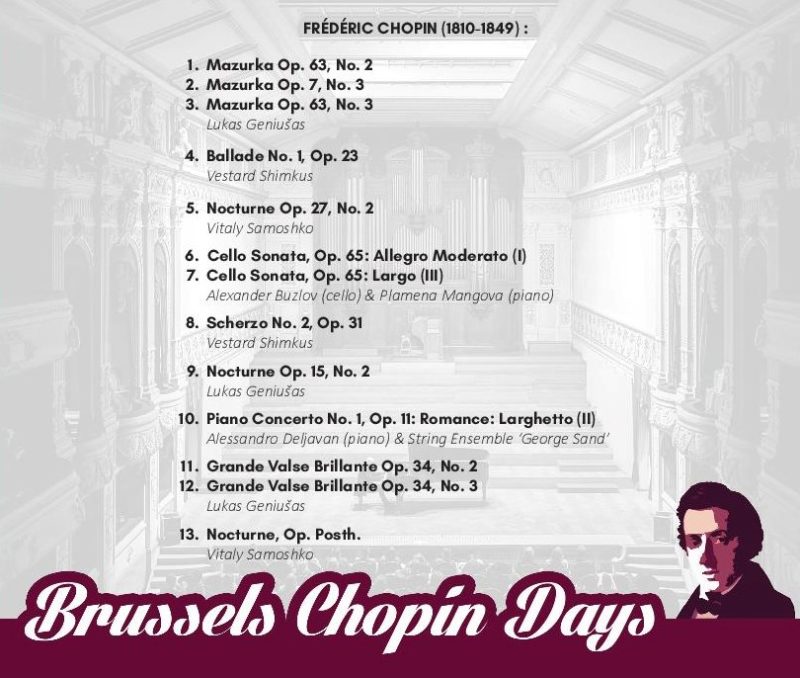 ---
Artist Marie Chimkovitch loves to realize paintings and drawings in real life.
Since 2016, Marie has been live painting during all concerts of the Brussels Chopin Days.
You may see the result of all these paintings here.
Would you like to buy a painting? Feel free to contact Marie Chimkovitch through her website.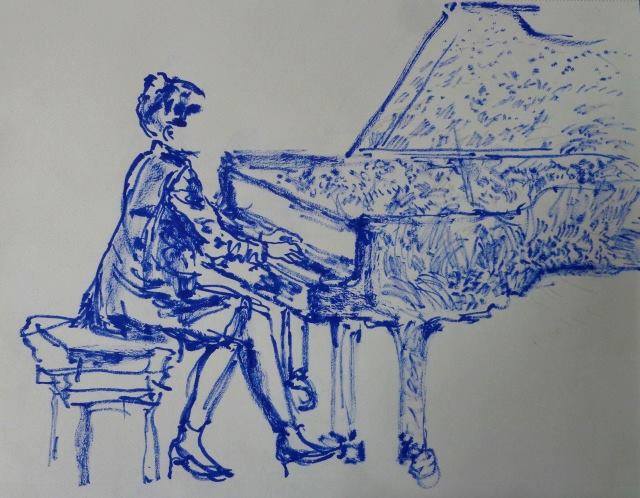 Yulianna Avdeeva, by Marie Chimkovitch.
---
Would you like to support young talents and do you have a heart for the Brussels Chopin Days?
Any donation is more than welcome to be able to continue offering you the best we can: